---
2018
The LANEMA increasingly green
GRUPO LANEMA is getting greener, having announced the decision to invest in all units of the group in renewable energy, placing PV Projects in all its buildings. More than 1,000 photovoltaic panels were installed in the roofs over an area of ​​more than 5,000 meters, with an investment of 300,000 euros, allowing GRUPO LANEMA to have an energy autonomy of about 36% compared to the consumption of the buildings where the power plants were installed solar power plants. In addition, the nearly 1,000 photovoltaic panels will avoid annual emissions of about 50 tonnes of carbon dioxide, equivalent to the withdrawal of 30 cars or the energy consumption of 130 homes. The added value is that these buildings have a regular and constant consumption, allowing to maximize the profitability of renewable solar energy and save about 36% of the total of their electric bill. In our view it is crucial that large companies invest in solar photovoltaic projects as an investment for the future! With this investment, GRUPO LANEMA is investing in one of the most important and potential resources in our country, the sun, reinforcing its investment in the policy of environmental sustainability that we have been investing for several years.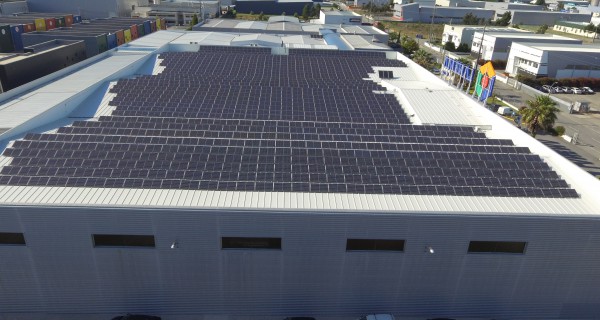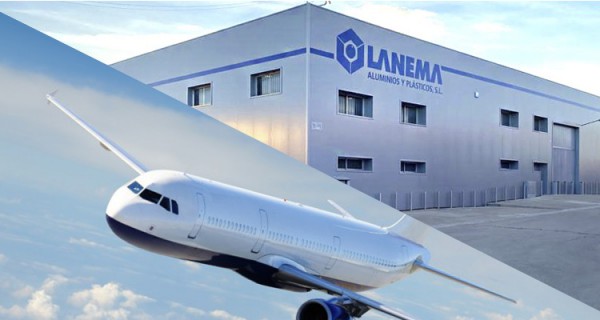 LANEMA in Aeronautics
The objective for the year 2019 goes through the Certification of two new aeronautical reference standards, the EN9100 and EN9120. We seek to be each time closer to the markets of excellence, proving our quality and focus on the future.
ACQUISITION OF 3 NEW INDUSTRIAL BUILDINGS AND THEIR REMOLING IN SPAIN
- Growth and business consolidation with the acquisition of 3 new pavilions and their remodeling.
- Increase the number of workers and implement faster and more efficient storage systems.
---
2019